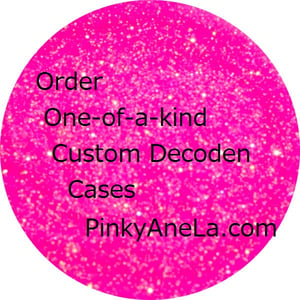 $

89.00
*****SAMPLE DESIGN ALBUM---http://bit.ly/mWEskw*****
PRICE VARIES! Please do not add this listing to your cart.
Please read the description first and contact me by filling out this form to get a price quote.
Contact Form: Contact
Order One-of-a-kind Authentic Japanese Deco Case for your cell phone! Price depends on the phone and design, but most the designs are $50~$130 depending on the design.
LINK TO DESIGN ALBUM IS LOCATED ABOVE.
Please read the following ordering process if you are interested in ordering a custom case.
1. Please fill out the contact form or send email to [email protected] to let me know what type of phone you have and the design you'd like to get a price quote.
If you haven't decided the design, you can check out my sample designs.
2. If you are okay with the quote, I will send you a Paypal invoice for the deposit. It is required for ANY custom orders. (50% of the price)
Once your case/item is finished, you will receive an email with photos of the outcome and invoice for the remaining balance.
3. Your package will be shipped in 24~48 hours of the payment is cleared.
The ordering process usually takes 7~14 days. However, it could take longer based on the volume of orders.
~~~ABOUT "DECODEN" and PinkyAneLa.com~~~
"Decoden" [デコ電] is short for "Decorated Denwa" - "Denwa" means "Phone" in Japanese.
It started to be popular around 2004 in Japan and the trend is now widely spread out to other parts of the world.
Pinkyanela.com is one of the first U.S based online stores to provide Decoden worldwide since 2009.
Saori, better known as Pinky, the designer/owner of Pinkyanela.com has an experience in deco over 8 years with a great sense in designing.
She has made hundreds of phone cases and other deco items, and the quality of her items are superb!